Wood Destroying Organisms
Wood Destroying Organisms in Bellevue, WA
Wood Destroying Organisms – Pest Inspection Reports
Wood Destroying Inspection (WDI) Report – Not for sale of a home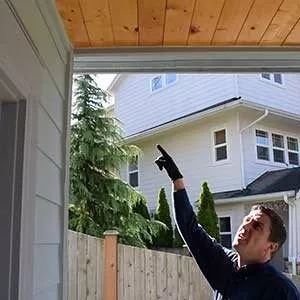 Washington State is known for its beautiful landscape and vegetation due to the consistently wet conditions. Although Washington has its many charms, it also provides the ideal environment for wood destroying organisms to infest the structures of homes and buildings. Unfortunately, structural pest infestations are common occurrences, however with regular building inspections, significant damage to your property can be prevented and avoided. Home and business owners in the greater Seattle area are admonished to get structural pest inspections roughly every three years to prevent the onset of a wood destroying organism infestation.
Generally, structural pest inspections are affordable and certainly worth the investment when it comes to providing peace of mind. United Pest Solutions Pest Technicians are certified in structural pest inspections and can help you determine if you have WDO activity.
NEED HELP WITH THIS PEST? Call us at

(888) 880-3374

to schedule your service today!
Take A Stand Against Pests
What is a Pest Inspection? Do they Catch Wood Destroying Pests?
A thorough structural pest inspection includes a complete examination of your property both inside and outside.
During the inspection, your pest inspector will be looking for evidence of an infestation along with identifying risk factors that could lead to a problem in the future.
All pest inspection reports are based on the Washington State Pest Control Association reporting criteria which has been approved by the Washington State Department of Agriculture.
The most prevailing wood destroying pests in the greater Seattle area include wood decay fungi (wood rot), carpenter ants, wood infesting beetles, and termites.
Wood rot is typically the most common issue, however the presence of this type of pest usually results in the manifestation of wood destroying insects.
Want to Join Our Expert Team?
We Love Helping You Save!
Our team's commitment to solving our community's pest problem is the foundation of our company. With our team, you can say goodbye to unwanted pests for good.
Need Expert Advice?
Catch Termites on Your Property with a Pest Inspection!
If you are in need of a reputable wood destroying organism pest inspection, look no further. Proudly serving the structural pest inspection needs of the Seattle, Tacoma, and Everett, WA areas, United Pest Solutions is licensed and certified to provide detailed written reports on your property. A licensed and certified pest inspector will clearly explain the findings of the report and then recommend a plan of action if needed. Call now for more information or to schedule your structural pest inspection today.
Ready to Get Started?
Use the form below or give us a call at (888) 880-3374.