Food Service – Restaurant Pest Control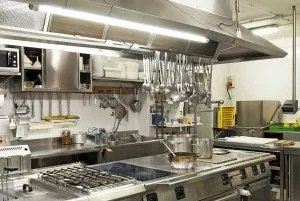 Restaurant Pest Control begins with comprehensive property inspections to evaluate the unique demands of your business that many factors present. A proper pest management plan built specifically for the needs of the Food Service Pest Control. It will encompass the concentrated knowledge of pests to include insects, and rodents in conjunction with a comprehensive understanding of approved pesticides, insecticides, and rodenticides for the protection of the restaurant's customers.
NEED HELP WITH THIS PEST? Call us at (888) 880-3374 to schedule your service today!
Pest Free Restaurant or Food Establishment
The key to your restaurant's success is offering your customers a pest-free environment to enjoy with their families and friends. By hiring a professional for periodic Pest Control throughout the year for a dining establishment helps to minimize the occurrence of an infestation. A professional will know to check for common signs of possible infestations of local pests during the changing seasons. In any given season, pests are relentless when searching for shelter, food, and water, making it compulsory to maintain a strict pest management schedule. Restaurants require comprehensive care to control pests that can set up residence in a food establishment.
For full care in the Seattle Metro Area, restaurateurs need overall pest management of…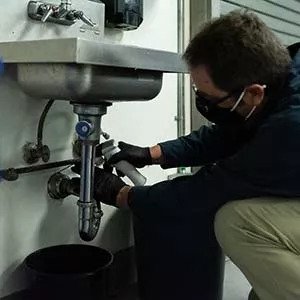 Ants – large ants, small antskitchen pest control in Seattle WA
Spiders – indoor, outdoor, poisonous
Bed Bugs
Cockroaches
Fleas
Flying Insects – bees, wasps, flies, fruit flies,
Rodents – mice, rats, possum
Stored Product Pests – silverfish, pantry beetles, earwigs, centipedes
Ticks
Want to Join Our Expert Team?
We Love Helping You Save!
Our team's commitment to solving our community's pest problem is the foundation of our company. With our team, you can say goodbye to unwanted pests for good.
Need Expert Advice?
Restaurant Pest Inspections and Management to Eliminate Infestations
During regularly scheduled inspections of the restaurant premises, the pros look for any possible pest points of entry, while securing and eliminating structural concerns that quickly attract insects and rodents into the building.
The primary intention of these inspections is to minimize access to the restaurant.
They will review sanitation procedures utilized in the foodservice facility and customize a program to ensure that the premises remain free of rodents.
With recurrent inspections, updated sanitation practices, regular customized treatments, and bait trap placement will lessen the chances of any infestations on the restaurant premises.
Taking these stringent precautions should help avoid serious rodent problems from developing which would require extreme extermination actions.
One of the most annoying and filthiest pests in the foodservice business is flies. These pests carry more than nearly 500-billion microorganisms that contaminate the foods in the restaurant. Proper insect control and treatments help in maintaining any infestations from these insects.
Keeping crawling critters like roaches off the tables and floors will help to keep your customers coming back. With food being your main attraction, serving meals in a comfortable, bug-free environment leaves time for creativity with menus. Let the pros handle Pest Control issues. Keeping birds and rodents from building nests, making the restaurant their permanent home is not a joke. Not only are they a nuisance but they are destructive to ventilation systems, buildings, and roofs. Their habits, droppings, and the dirt they leave behind spread mites and disease to humans.
Hire a Pest Exterminator For Your Restaurant in Seattle WA
With a fissure just the size of a quarter, a rat can gain access to a building, but field mice only need an opening the size of a dime. Sealing all cracks and crevices in the structure of a building is important to deter their entry. Diseases these pests carry range from salmonella, rat-bite fever to the plague. So if only one is spotted, there is a good chance there are more living on the premises waiting to enjoy their new home. Keeping kitchen areas, counter surfaces, tables, floors clean and free of food is another way to deter massive infestations of these critters s. Extermination techniques can require a few hours to a couple of days to a month depending on the extent of the infestation. Maintaining regular inspections and control treatments hinder pests from establishing residence on the restaurant premises and preserve the peace of mind for the restaurateur.
With local ownership and continual education to keep abreast of industry standards, the team at United Pest Solutions is the place to turn for foodservice and restaurant pest control needs in the Seattle WA, Kent, Everett WA, and surrounding metro areas. To schedule, an appointment call us today.
Ready to Get Started?
Use the form below or give us a call at (888) 880-3374.