Getting Rid of Flea Infestation
SEATTLE WA – TACOMA WA – LYNNWOOD WA – MARYSVILLE WA – KENT WA – EVERETT WA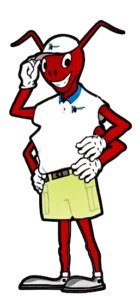 Fleas are an unwelcome addition to any household. Typically fleas become a problem to owners of new pets such as cats and dogs, and also can become problems for pet owners during heightened activity periods for fleas, such as summer and fall. Many pet owners can keep flea infestations at bay by using popular flea treatment medications for their pets, but unfortunately these types of treatments won't address a home with a flea problem. When assessing a flea problem, there are many factors to take into account, such as outside environment, how the fleas got in, and the extent of the flea infestation. Many times homeowners will opt to call upon a flea exterminator in order to understand the situation, and learn how best to deal with it. If you decide that you need professional flea extermination services, United Pest Solutions offers certified expert help to get your home flea free. Call to schedule an individual assessment of your specific situation, along with a personalized treatment plan.
NEED HELP WITH THIS PEST? Call us at (888) 880-3374 to schedule your service today!
Take A Stand Against Pests
Flea Infestation Resources & Information
Fleas are a dreaded pest for any homeowner to realize they have a problem with. Aside from the thought of knowing these pests are invading your home, these pests can bite leaving annoying itchy welts that can take days to go away. Flea bites can also be dangerous. There have been many recorded cases of fleas transmitting bubonic plague, this often happens when fleas transmit this disease from host rodents or wildlife to humans. Although these cases are rare, they illustrate the dangers of fleas, especially if left untreated.
Read the Washington Post news story: Oregon teen contracts bubonic plague from flea bite
If you decide you need professional help with a flea infestation, United Pest Solutions offers free expert phone support to answer any questions you may have.
Want to Join Our Expert Team?
We Love Helping You Save!
Our team's commitment to solving our community's pest problem is the foundation of our company. With our team, you can say goodbye to unwanted pests for good.
Need Expert Advice?
Learn About the Reasons for Flea Infestations
Home Flea Inspections
United Pest Solutions is family owned and has operated in the Puget Sound area for ALMOST 60 YEARS. Protecting our health and home in an environmentally responsible way must go hand in hand and has been the cornerstone of our company since its inception.
Commercial Flea Inspections
Fleas are tiny pests, but if they're found, they will scare away customers and pose health risks to employees. Since it is important to keep a business pest free, it is wise to hire a commercial pest control company to prevent flea infestations.
Ready to Get Started?
Use the form below or give us a call at (888) 880-3374.